Automate logistics and effectively manage couriers
Deliverest allows you to manage the process of delivering an order to the customer and monitor all stages – from the moment of receipt to the transfer of the order to the customer. The system helps the operator assign a courier to order in one click, track the movement of couriers on the map, and also save on logistics by combining orders into one flight.
How do I automate and set up processes in logistics?
Courier app
Mobile application is a reliable and convenient tool for courier's work with orders.
All the necessary information about the order is displayed in the application for the courier, there is also a choice of navigator to build a route to the client: Yandex.Navigator, Google, 2Gis.
Status change is instantly synchronized with the system and displayed in the operator's system.
The application is available for download in AppStore and Google Play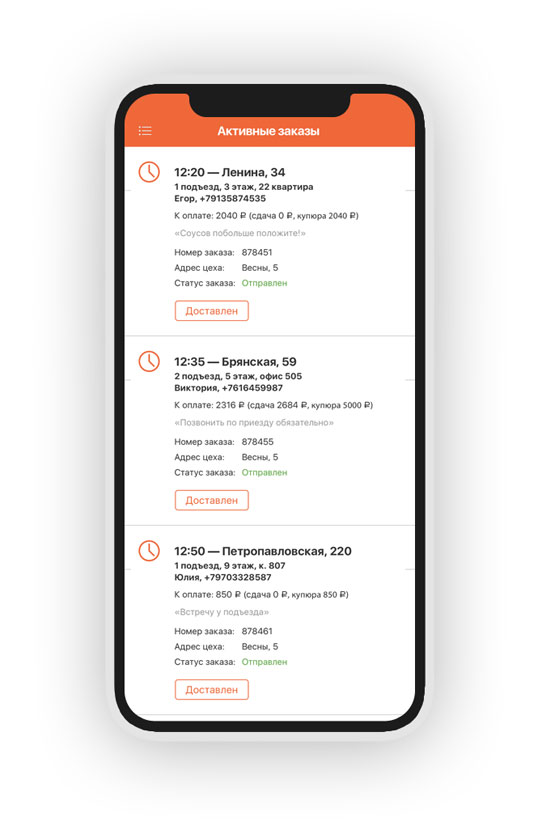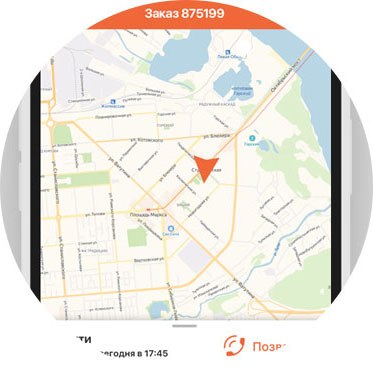 Customer and courier
It's important for the customer to see where his order is at the moment
After placing an order through the app, the client sees the changes in the status of the order. As soon as the order is sent, the client receives a push-notification and can then see in the app where the courier is with his order.
If necessary, the client can contact the courier by phone.
Operator and courier
One-click appointment of a courier to the order
After sending the order, the operator sees the changes in the status of the order (when the courier picked up the order and delivered it). All information is stored in the system.

The operator sees all the couriers on the map
The operator can combine orders into flights if the orders are en route, thereby reducing logistics costs.
Depending on the deadline, each courier on the flight is indicated in the appropriate color – this helps the operator track orders that do not have time to bring at the appointed time and warn the client in advance of the delay.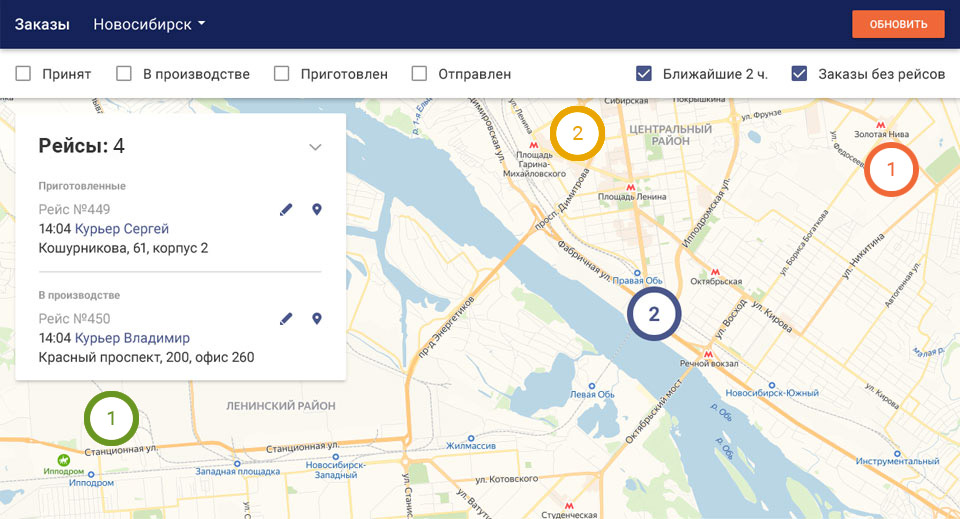 Manager and Courier
With the help of the finmodule, you can track the amount of cash in the hands of each courier at any time during the shift. All transactions for each order are recorded in the system. Simple and understandable collection process.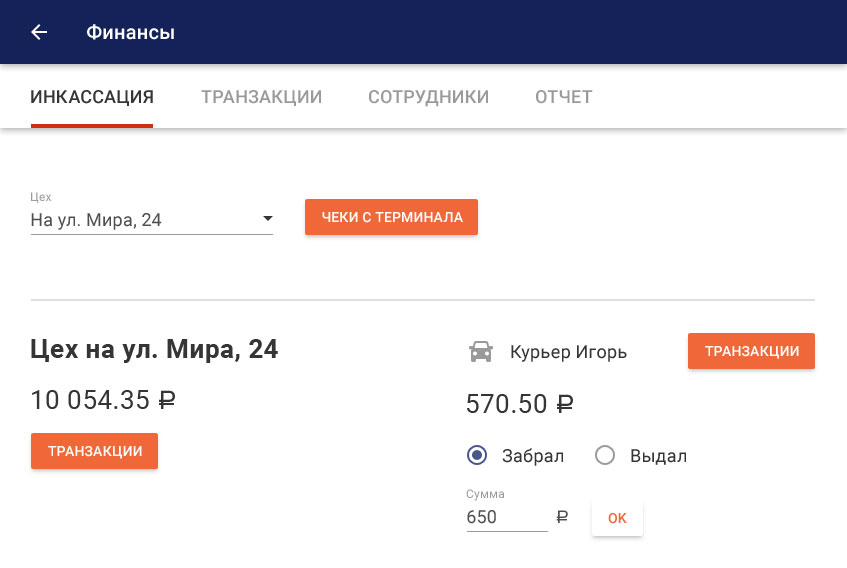 The reporting module пallows you to quickly calculate the salary of drivers, record the driver's mileage, gsm compensation and telephone communications.