Chef Monitor
Choose a convenient way to transfer orders to the kitchen – automatic printing of checks or tablets with a convenient interface. The monitor displays all the necessary information, nothing needs to be opened additionally. The order status changes take place in several clicks.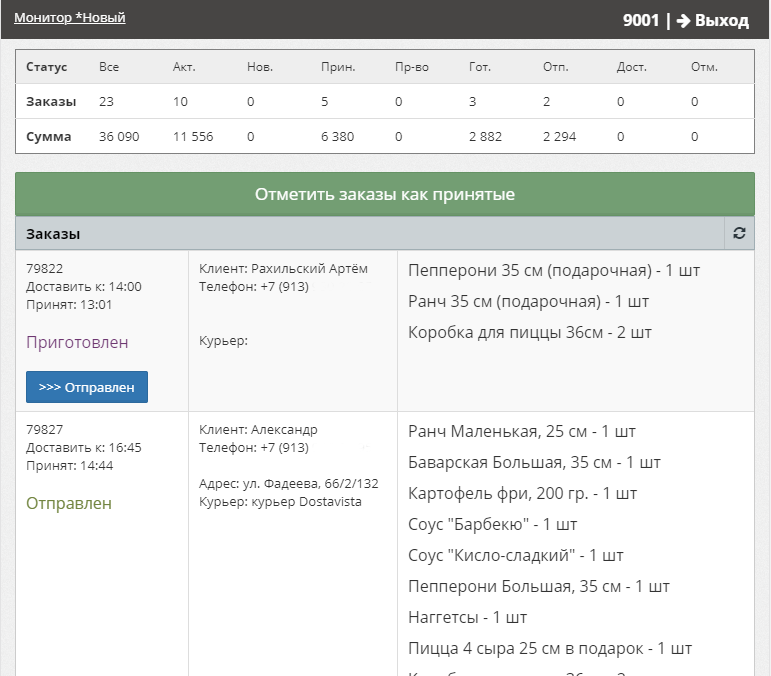 Station Monitor
The system allows you to separate the cooking process into stations (hot shop, cold shop, etc.). Each workshop sees only its own dishes.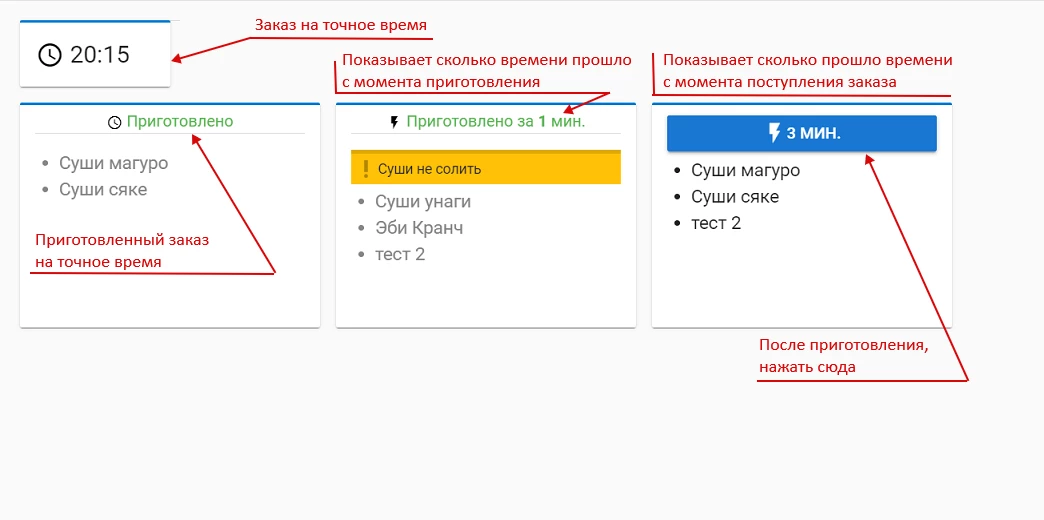 Performance Module
The system prompts you for the estimated time to prepare the order and the time to deliver the order to the customer. The performance module allows the operator to see the loading of the kitchen in real time and not create a overload of production during peak hours – evenly distributing orders in the kitchen.

© 2014 — 2023 «Deliverest», Food Delivery Service Automation